About this site
April 14, 2010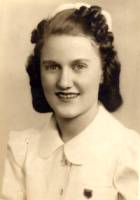 This site is dedicated to my mother, Dorothy Kent Dewey who was the most amazing woman I have ever known. Her gift of love for everyone knew no bounds. This site was created to help me follow her ancestors through New England and learn about their lives and hopefully it will help others as well. Please note that this site is a work in progress.
This site is divided into 3 basic sections. Those sections are listed below.
Surnames
The Surname section is an index for all the surnames on this site. You can access individual family pages from there which will include pertinent data, biographies and records where I can offer them. If you are looking for people that is the page to begin with. You can view that page here.
Locations
So much history is contained within our early American ancestors and to understand them and their journey, history will play a key role. The location pages will be a brief overview of the early history of these towns with links to more substantial sites. You can view that index here.
Photo Galleries
The photo galleries has photographs I took on my trip to New England and will include headstones, cemeteries and buildings or sights of historical significance. Some galleries will also contain maps and documents. You can view the galleries here
Documents and Land Maps
I am currently working on providing copies of documents and land maps to this site. The documents and land maps that pertain to towns will be in the Location portion of this website located in the photo gallery or the images may be linked within the town pages. Documents pertaining to individuals will be located on their pages.
Updates
This website has undergone major changes as of January 30, 2012. Updates will continue frequently so I have created a new page linked below.
Hire A Professional
I am a professional genealogist and a member of the Association of Professional Genealogists. You can hire me by going to my business website Discovering Your Ancestry.
---
Home | Locations | Surname Index | Photo Galleries |