ABOUT THIS SITE
February 25, 2015
This site is undergoing major changes as of this date. This site was originally created for the New England, New York, and Pennsylvania ancestors of my mother, Dorothy Kent Dewey. My mother adopted me when I was 5 weeks old. Two and a half years ago, the state of Illinois gave open access to adoptees original birth certificates so I filed the paperwork to obtain mine. My original birth certificate revealed the name of my biological mother was Shirley A. Huffman. This began a new journey for me to discover my biological roots and learn much about why I am who I am. I have decided to add the mostly Southern ancestors of my biological mother Shirley Huffman. Although Shirley did have some New England roots, I have decided to split this site up to keep the ancestries of my (adopted) mother and my biological mother separate to avoid confusion.
This site is divided into 2 basic sections. Those sections are listed below.
DEWEY-KENT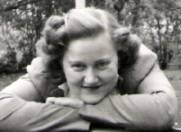 My mother was Dorothy Kent Dewey and this portion of the website is dedicated to her. She was proud of her heritage as was her father before her. Her father, Dix, spent his life working on the family genealogy. He was undoubtedly inspired by the huge Dewey Genealogy published in 1898 by his uncle. The Dewey-Kent portion of this site includes the surnames Dewey, Riggs, Wetmore, Clap(p), Noble, Kent, Griggs, Snedeker, and many more. The locations of her ancestry is primarily from Massachusetts and Connecticut with migration through New York, Pennsylvania, New Jersey and finally Illinois. To learn more go to the main page for this portion of the website HERE.
HUFFMAN-SMITH
This portion of the website is about the ancestry and family of my biological mother's family, the Huffman family. The Huffman family lived in Eighty Eight and Glasgow in Barren County, Kentucky and Culpepper County, Virginia. The original surname from Eisern, Siegen-Wittgenstein, Germany was Hofmann. The wives lines came from various locations in Kentucky, Tennessee, Virginia, Maryland, South Carolina, Massachusetts and Connecticut. These surnames include Huffman, Pedigo, Baldock, Smith, Hardin, Tooley, Gist and many more. This portion of the website is dedicated to the son of my brother, Daniel Huffman who died before I met the family. This portion of the website is new and since my research is still ongoing, there is not much content yet, however, plans for many new pages are in progress. You can view the main page of this portion of the website HERE.
If you wish to view a index of all surnames currently featured on this site, you can view it here.
Hire A Professional
I am a professional genealogist and a member of the Association of Professional Genealogists. You can hire me by going to my business website Discovering Your Ancestry.
---
Home | Locations | Surname Index | Photo Galleries |